Turning cost is reduced by using irregular-shaped drawing.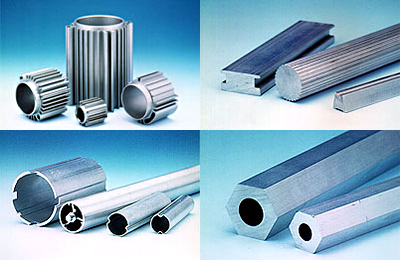 We have developed the technology to draw irregular-shaped products and are now able to reduce the turning cost by eliminating the steps between extrusion and processing. We can meet the increasing demand for non-turning parts and high precision with this technology.

Demands in these days for lightweight, high-quality, and low-volume high-variety orders, our products are used in many different fields.
Irregular-shaped drawing costs between half and one fifth of die-casting. We can meet small orders with quick delivery.
Also, the drawing process reduces the resistance in the axial direction and that improves the wear resistance of the pairing parts compared to inside diameter turning.


*We call products other than round tube and round bar 'irregular-shaped products.'
Benefits of irregular-shaped drawing

・Long tubes (over 1,000mm), even with grooves, can be produced.
・Cost is reduced by not turning or polishing.
・Improved dimensional precision compared to extruded material.
・Additional costs (such as die cost) for different lengths are not required.
・Die cost is cheaper. Between half and one fifth of casting die.
・A uniform surface is achieved.
Specific examples
Irregular-shaped drawing technique reduced the cost by 30%.
In traditional machining, lateral cutting tool marks caused increased resistance to piston movement. In extrusion however, the direction of manufacture is the same as the direction of piston movement, thus reducing friction and increasing piston durability.

Examples of product use
Cylinders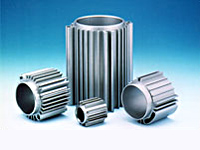 We have a proven track record in manufacturing quality compressor cylinders for pneumatic equipment. Wear resistance is improved to better than surface roughness numerical value, since the material is processed in the sliding direction.
Motor cases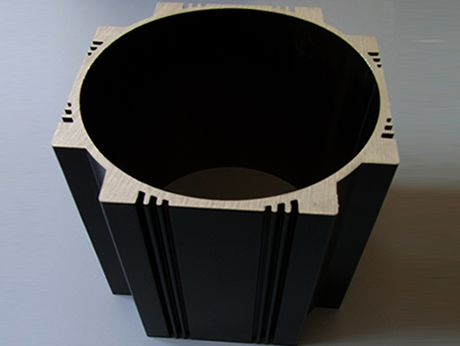 We can draw irregular-shaped cases that have very strict specification for inside diameter precision.
Drums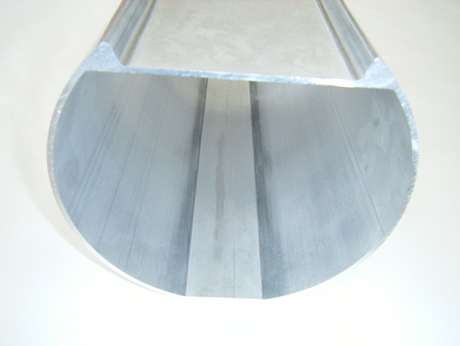 Depending on the shape, we can draw tubes with non-round shaped inside diameters.
Hexagonal tubes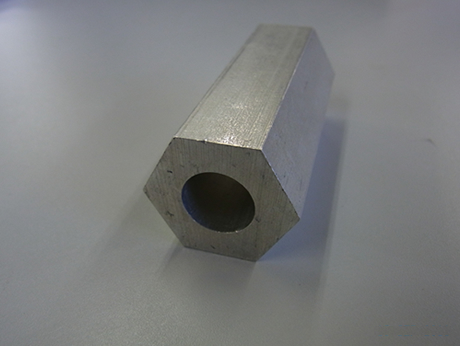 Extruded hexagonal tubes are widely used, however dimentional precision can be improved to 0.01mm by using drawing processing.

Inner diameter spiral groove tubes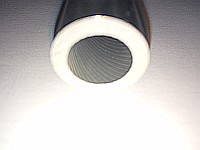 Drawing can achieve not only straight grooves, but also spiral grooves.
Ribbed tubes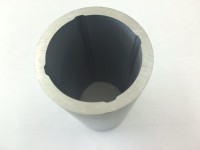 Ribs can be added to pipes to prevent rolling or twisting.
A special die is required for this, however we can produce ribbed tubes from round tubes and we can even accept orders of just one tube depending on the specification.