Integrated production from metal processing to surface treatment.
In addition to high-precision aluminium drawing tube and machining products, we can provide high quality hard-anodized products.
While there are many companies in this industry, it is uncommon for a company to perform all steps from metal processing to final surface treatment.
We have gained trust from each user by establishing an integrated production system that includes drawing, processing, and anodizing.
We can offer both hard and regular anodizing.
In addition, one of the achievements of Nihon Shinkan is our super-hard crackles anodizing "Ultra hard," which is the product of many years of research and development.
Steps of processing aluminium.
Ultra hard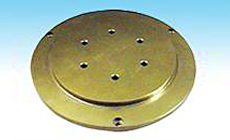 Super-hard anodized aluminium film adds a high electrical insulation and durability to the products. It is suitable for transportation equipment and parts for precision mechanical equipment.
Hard anodizing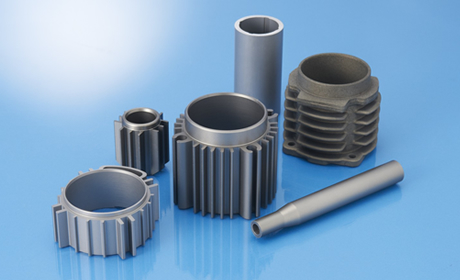 Hard coating can be done to drawn 2000 and 7000 series, di-casting (ADC12), and casting, which has been difficult to perform traditionally.
Ultra-precision anodizing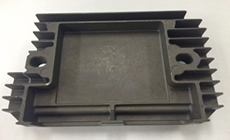 To further stabilize the anodizing of ADC12, we introduced a dedicated line.
The variation of the film is reduced to a few microns.
Partially hard anodizing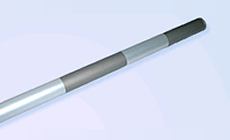 Partially hard anodizing is also possible by a special technology.
The wear resistance is partially improved.
Special coating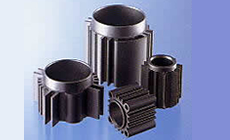 Our special coating technology further enhances the performance of anodizing.
The initial wear resistance can be increased dramatically by applying a lubricant to the surface to make it smooth.
Regular anodizing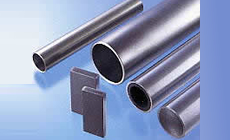 Our standard anodized aluminium processed at the dedicated hard anodizing facility has a harder film than usual, and is highly scratch-resistant.