High-precision drawing technology of aluminum processing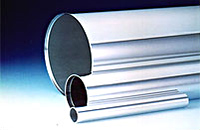 Our irregular-shape drawing technology allows us to produce high precision products even when the cross-section has a complex shape.
Main use
(1) OPC photoconductive drums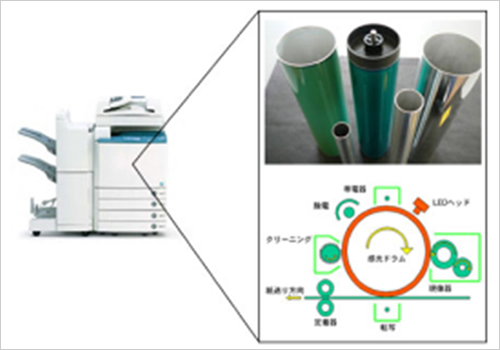 Our automated line dedicated to OPC drums (the internationally patented 'dual line') allows us to mass produce drums with high precision and low cost.
For example, for a product with an 80mm diameter x 0.9mm wall thickness x 200mm length, we improved roundness from 5/100 to 2/100.
We have a proven track record in supplying major office automation equipment companies and photoreceptor companies in Japan , and we have the third largest share in the world with a production quantity of 2 million tubes per month.
(2) Magnetic sleeves
We have successfully developed grooved tubes. We can produce tubes without turning. For our magnetic developing sleeve our company won a 'small and medium company technical excellence and outstanding new product' award.
(3) Optical materials
We meet our customers' demands in many ways by supplying products in small quantities, with wide range, and with quick delivery.
Generally, we are able to dispatch products within 5 to 7 days after receiving orders.
Because our products exhibit excellent roundness and little change in shape after processing, they are highly valued by customers for use in their machining process.
Our 50% share in the Japanese optics industry is evidence for our high quality.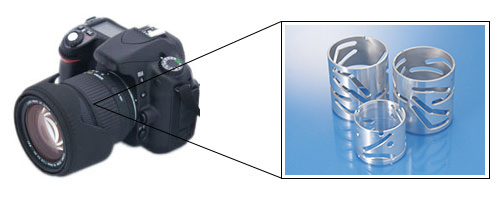 Examples of use
・OPC drums
・Magnet sleeve
・Cooling pipe for magnetically-elevated train
・Lens tube parts for digital single-lens reflex
Specific example
Our tube was used as the outer case of the drill for the 'Deep Ice Coring Project,' the project to collect the deep ice in Antarctica.
The TIR was only 0.3 mm for a 4,700 mm tube, which is 15 times better than the JIS standard.