Cold drawing process
Cold drawing is a kind of plastic forming and it is done at a normal temperature. This reduces the cross-sectional area and changes the shape of tube, bar, and wire.
We can easily produce and supply small orders and our technology helps you achieve high precision and strength.
A list of aluminium drawing steps
high-precision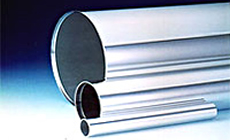 Our irregular-shape drawing technology allows us to produce high precision products even when the cross-section has a complex shape.
Irregular shape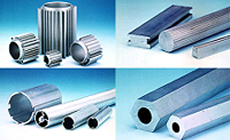 Die cost is between half and one fifth of that of die-casting when irregular-shaped drawing is applied.
Clad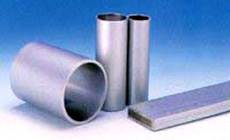 As a result of steady research over a long period of time, we are able to draw aluminium clad materials with different metals.
Continuously casted and rolled bars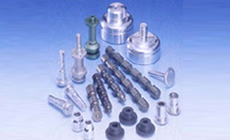 These bars have better cost performance and higher precision compare to extruded bars.